Services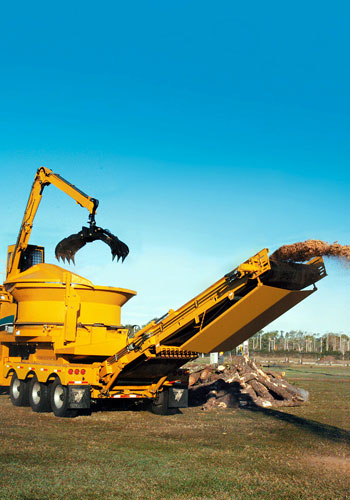 Pick Up
We will load 1 yard or more in your truck or trailer with our front end loaders. Our loaders have pre-measured buckets, so that you are sure to get all of the product you have ordered. A standard, full sized pick-up truck will generally carry about two yards of wood mulch. For less than 1 yard you may come and bag your own, using our bushels to measure.
Delivery
Our trucks are available to deliver any size load that you may need from two to one hundred twenty yards. We will deliver daytime or evening to any one location at listed prices plus a $45.00 delivery charge, in the Grand Rapids area. To order larger quantities or delivery to outlying areas, contact us for pricing.
Installation
We can install your product with our blower trucks or by hand, leaving your landscaped areas with a smooth and consistent finish. Call for pricing.
Lot Clearing
We specialize in lot clearing, both clear cut and select cutting, including whole tree chipping and wood removal for crop planting. For an estimate, contact us.
Mobile Tub Grinding Service
Ada Landscape Supply provides safe, efficient year-round on-site mobile grinding service. We grind, recycle and produce a re-usable landscape product. Our state-of-the-art mobile tub-grinder allows us to grind logs and brush more efficiently than our competition. We also haul away all wood waste material leaving a clean site. Call today for a free estimate.